Dear members,
As we entered 2020, the museum was focused on preparations to celebrate 20 years in the new building with plans for local and statewide programming. As I write this letter in June, our scope of activity has changed in significant ways in response to the coronavirus pandemic. On March 12, the museum staff gathered in the auditorium where I informed them that the museum would close to the public pending further notice. We then quickly worked to implement emerging university policies focused on the safety of staff, students and faculty as the pandemic ensued.
As students and faculty left campus for their annual spring break, the university soon extended the hiatus from campus for two additional weeks. During this period, university faculty and staff were granted administrative leave as we waited for science and policy to coalesce. In late March, the University of Oklahoma issued a series of policies that effectively closed our campus pending further developments. Instruction moved online for the remainder of the semester and the majority of university staff transitioned to telecommuting. While the majority of buildings and facilities on the Norman campus have been on lockdown for the past 10 weeks, the museum continued to operate with a minimal staff to maintain the security and environmental operations to safeguard our collections.
In response to the situation, we focused on opportunities to continue service to our diverse audiences while physical visitation and participation in museum programs was not possible. As schools went online and parents and guardians worked to meet the educational needs of their children, we implemented Sam Noble Home: https://samnoblemuseum.ou.edu/samnoblehome/. This digital platform provides public access to resources to support and enhance STEAM (Science, Technology, Engineering, Art and Math) education through Mission Possible and Wild About Science programs, Coloring Pages, Family Movie Nights and Natural History Art Competitions. Our Scientist in the Classroom programs serve online schools nationwide and in Oklahoma. We also produce and host a range of live presentations on our Facebook, Twitter and Instagram platforms, and please visit our YouTube™ channel to enjoy our growing library of  videos: https://www.youtube.com/results?search_query=sam+noble+museum. We are also pleased to introduce online access to Excavations, the museum's gift shop: https://samnoblemuseum.ou.edu/excavations/. I encourage you to support the museum through online, contact-free shopping.  
As I write this letter, the museum is engaged in the first phase of the re-opening of our campus. This phase is focused on the ramp-up of university-based research, with our labs and collections opening to resume the scientific research mission of the museum. Initially, we will focus on research projects that contribute directly to graduate student progress to degree. This includes research in our Invertebrate Paleontology, Vertebrate Paleontology, Herpetology and Mammalogy departments. This re-opening will also enable us to resume the important work of our compliance efforts in the Native American Graves Protection and Repatriation Act in the Department of Archaeology. This effort will be ramped up as we move through additional stages of the restart, leading to the phased return of museum staff and the anticipated reopening of the museum to the public later this summer.  
I thank you for your enduring support of the museum and recognize our members as a vital constituency of the museum. I enlist your assistance as ambassadors of our good works to promote museum membership among your friends, employers and local businesses. This is my final letter to museum members as interim director. I will retire on July 1, concluding 15 years at the Sam Noble Museum. It is a great honor to complete my 42-year career as a museum anthropologist in service to my alma mater.
On May 21, Senior Vice President and Provost Kyle Harper appointed Dr. Janet Braun as interim director of the museum. Dr. Braun has served the museum in a variety of capacities over the past 35 years and is a tireless champion of our mission and purpose. I look forward to seeing you at the museum in the near future as we navigate and embrace new experiences.
Best regards,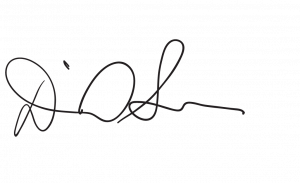 Daniel C. Swan, Ph.D.
Interim Director
Professor of Anthropology