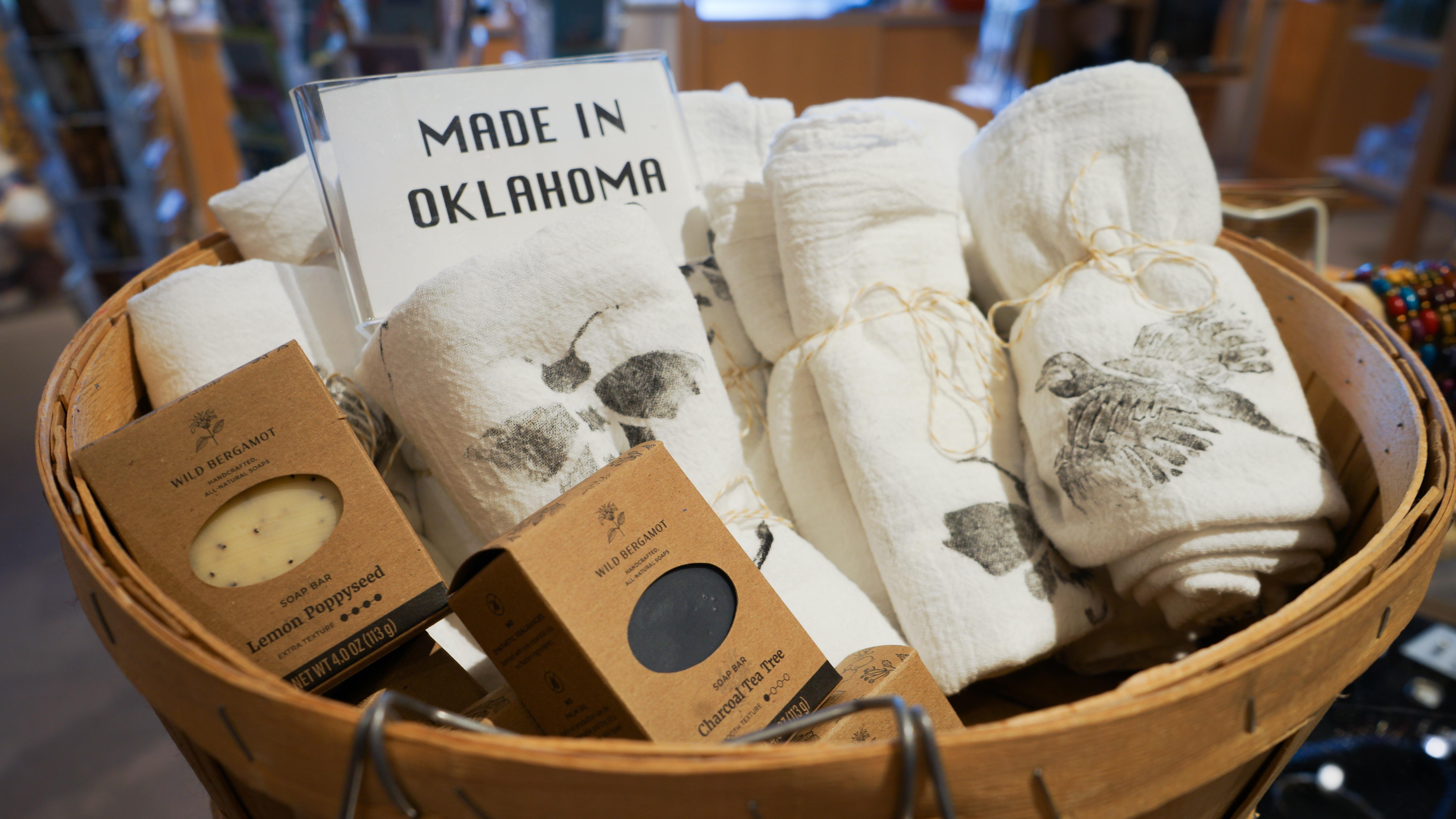 Excavations specializes in unique natural history themed gifts for every budget. Browse hand-crafted jewelry featuring gems such as amber and turquoise as well as a variety of fossils. Explore Native American art and pottery, purchase hand-made decorative objects from cultures around the world and peruse through our collection of natural history books, which include topics on the history, ecology and people of Oklahoma. Of course, there are museum T-shirts, posters and souvenirs to serve as reminders of your experience at the museum. Don't forget to visit our exciting kids section with interactive educational toys, books, activities and, of course, plenty of dinosaurs for your young paleontologist!
New merchandise arrives regularly, so there's always something new to discover. All major credit cards accepted and gift certificates are available!
Museum members receive a 20 percent discount. To become a member today, click here.
Excavations is open during regular museum hours. No admission fee is required to visit the store.
For more information about our merchandise and store, you can call us at (405) 325-7815.