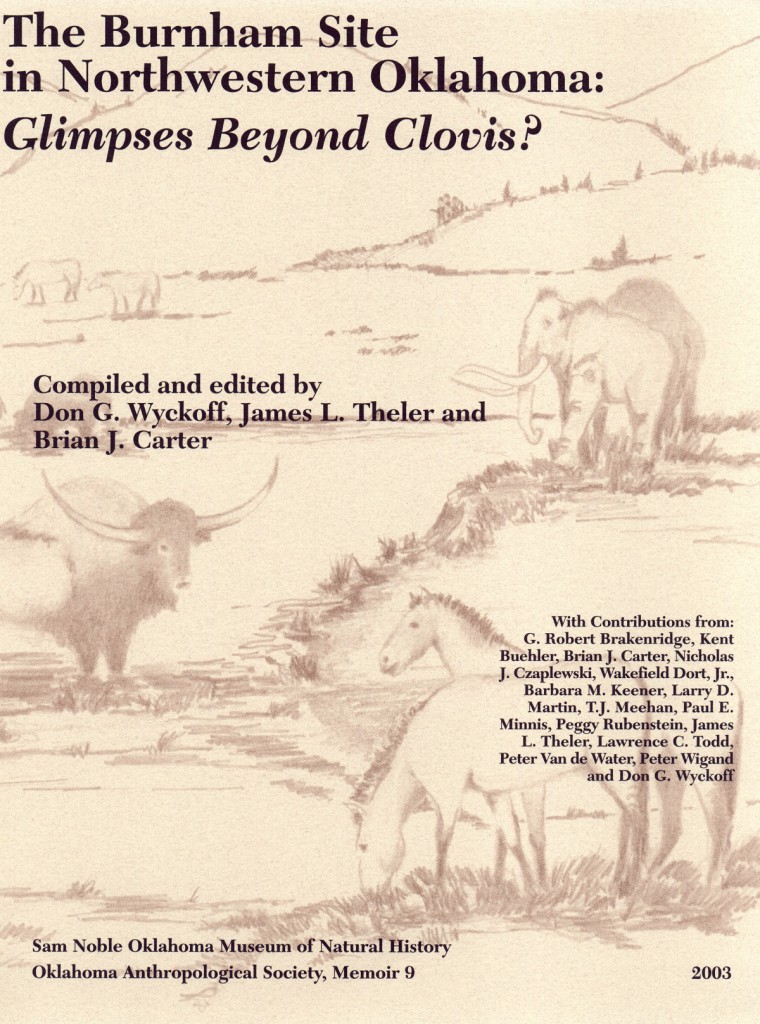 Download
Full Title

The Burnham Site in Northwestern Oklahoma

Author

Don G.Wyckoff, James L. Theler and Brian J. Carter

Abstract

The Burnham site is in western Woods County of northwestern Oklahoma (Fig. 1.1). In May of 1986 the site was first observed when a steep ravine bank was graded down to build the dam of a small pond. Gray dirt containing many snail shells and some bones was visible on both sides of this ravine. Inspection in June and August of 1986 (Plates I a and 1 b) reinforced the belief that the Burnham exposure was a paleontological site. Consequently, no official record was made of the location until October 27, 1986. A record was made then because paleontological salvage excavations using archaeological techniques were about to begin. An archaeological site form was completed and filed with the Oklahoma Archaeological Survey. Responsible for codifying and maintaining records on Oklahoma's archaeological resources, this state agency assigned the Burnham site the state number of 34W073. This signifies that the location is in Oklahoma (34 is the Smithsonian Institution's code for Oklahoma) and that the location was the 73rd site recorded in Woods County.