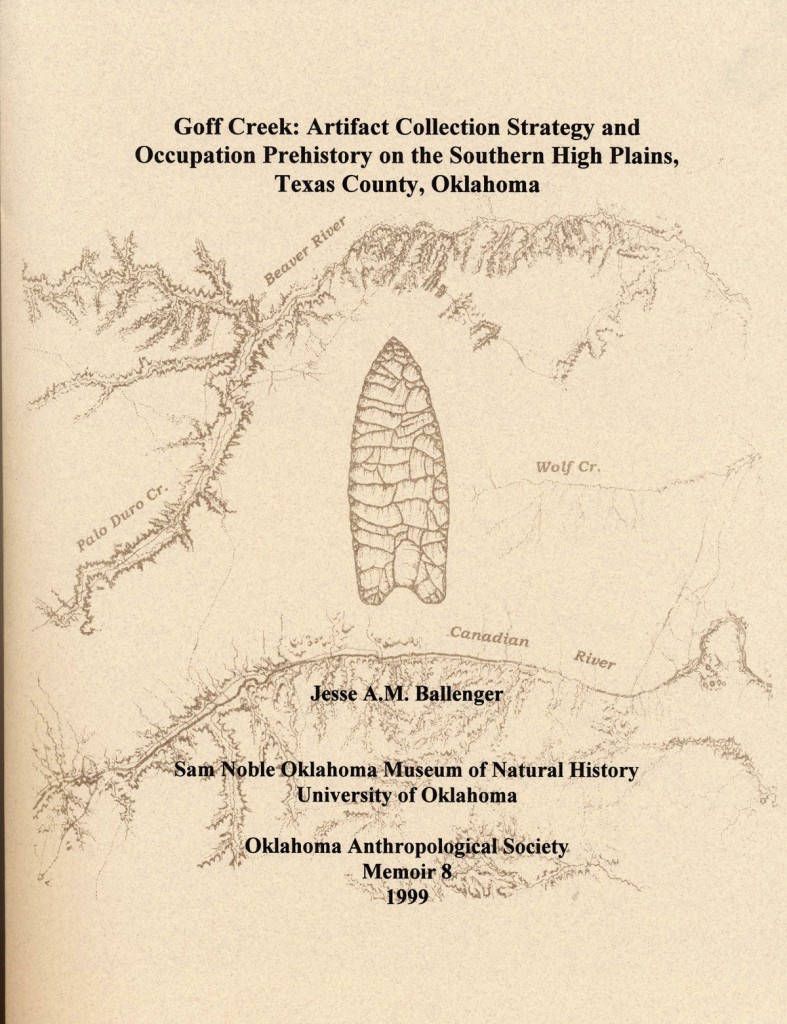 Download
Full Title

Golf Creek: Artifact Collection Strategy and Occupation Prehistory on the Southern High Plains, Texas County, Oklahoma

Author

Jesse A.M. Ballenger

Abstract

Bill White gave a remarkable collection of stone tools to the Oklahoma Museum of Natural History in 1996 in the hope that the archaeology of the area he had searched for 19 years, Goff Creek, would be better understood. To that end, his donation included not only the artifacts that provide an amazing prehistoric record, but also a collection of field journals, photographs, and manuscripts that is equally remarkable and, one could argue, equally relevant to archaeology; it is a detailed record of the long-term development of a private surface collection."

Although archaeologists are becoming increasingly alert to the value of surface collections, their studies are rarely complemented by good documentation, and certainly not by the degree of documentation provided by Bill's patient observations, candid notes, and his generally inquisitive nature. A study of the Goff Creek collection would be disserved if such contributions by the collector were not taken into account (although Bill probably will be surprised to learn that he himself, as well as his artifacts, has become a subject of archaeological investigation). Doing so may lead to a better understanding of both the possibilities and the limitations of analyzing private surface collections. This chapter briefly discusses the role of the collector in archaeology, but mainly presents the history of the Goff Creek collection, examines the habits of the donor, and discusses how those habits have shaped the collection.